NEWS
rpr has made their Vtuber Debut!
5/29(Sun.)、rpr, Apex Legends division, has made his Vtuber Debut!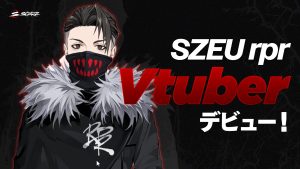 After watching the "VTuber's Cooperative Battle," in which popular VTubers battled it out in "Apex Legends," rpr became captivated by VTubers and decided to make himself a VTuber!
rpr player said, "I always wanted to have my own illustration. I have been writing songs since I was young, but I could never show them off, it was just a dream. But now, I got the courage to realize my dream from 常闇トワ (*1) and many other people, and I want to create my own "world" and "my own style" through this content. "I wanted to try my hand at singing," he said in the video.
Vmodel design was done by LAM, who is also in charge of key visuals for the energy drink "ZONe" and VTuber designs such as九条林檎や馬犬, etc. Live2D designer was done by Keffy, who is also in charge of VTubers belonging to Hololive.
₍※1)常闇トワ…A Vtuber talent belonging to Hololive, and the person who rpr says is his "number one" .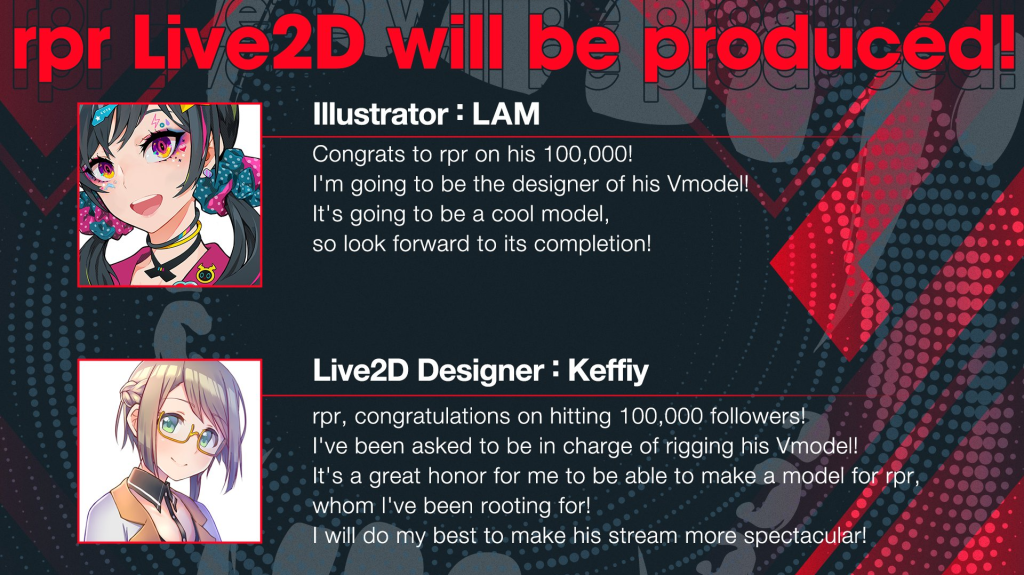 The debut delivery attracted more than 13,000 simultaneous connections and attracted attention from fans around the world.
《Character profiles introduced in the delivery》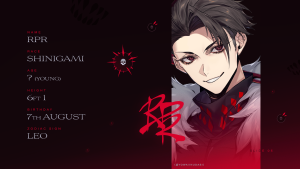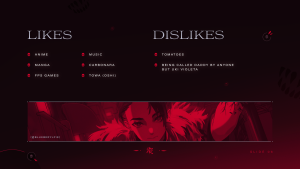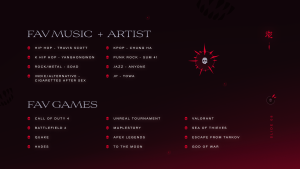 On the day of the debut, a teaser animation and a cover song sung in Japanese by rpr himself were released!
Fans talked about how good his Japanese was! and his gentle singing voice became a topic of conversation among fans.
Also, to celebrate the debut, a campaign is underway to win a not-for-sale acrylic stand with an illustration drawn by 吠L様, who is in charge of illustrations for Nijisanji and Holostars, on Twitter!
VTuber Debut Giveaway

5 lucky winners will receive an acrylic stand, not for sale!
Vtuberデビュー記念
プレゼントキャンペーン

抽選で5名様に非売品アクリルスタンドをプレゼント!

<応募方法>
Follow @SCARZ5 @SCARZ_ENG@rpr

RT this tweet

Deadline 締切:6/6#shinigamidebut pic.twitter.com/aWZnTqDmP3

— SZ rpr 💀🗡️ (@rpr) May 29, 2022
At the same time as the debut, a limited-time official store will be opened, offering merchandise and other products. All proceeds from the sales of the goods will be donated to Ukraine.
In the future, rpr plans to distribute his work as a VTuber, so don't miss out on his activities not only as a professional esports player, but also as a Vtuber!
Click here for an archive of the debut stream.
---
rpr
– Twitter : https://twitter.com/rpr
– Stream: http://twitch.tv/rprx
– YouTube: https://www.youtube.com/c/rprxx
– Official Store: https://deathflower.shop/
– Live: #reapingLIVEs
– Fanart: #RPART