NEWS
Red Bull Japan is now SCARZ's Official Partner
To improve our daily performance SCARZ welcomes Red Bull Japan as our beverage partner !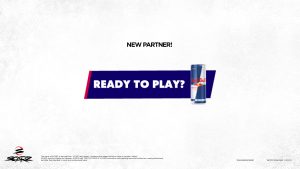 Red Bull supports athletes in a variety of sports around the world, and in the world of eSports, numerous professional gamers are active as Red Bull Athletes.
Red Bull Japan's relationship with SCARZ began in January 2019 with the provision of Red Bull products to SCARZ-sponsored competitions. Now, as SCARZ's beverage partner, the two companies will further strengthen their collaboration.
With the wings we have received from Red Bull, we will continue to promote Red Bull in the competition scene as well as in the streamer culture in Japan.
Comment from Yoichi Tomori, President of SCARZ:
"SCARZ is pleased to welcome Red Bull Japan as our beverage partner.
First of all, as a representative of SCARZ, I would like to thank you for your support.
I hope that we will be able to further spread our wings as a team aiming for the world from our base in Japan, Kawasaki.
Through this new initiative, we will continue to grow as a team!
We will continue to leap forward as a team, and we look forward to your continued support."