NEWS
【Sponsor】The Sponsorship Agreement with Lenovo has Concluded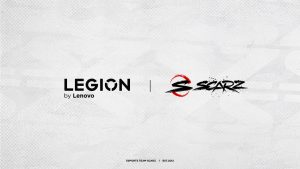 We are announcing the termination of our sponsorship agreement with Lenovo Japan as of the end of June 2022, after having supported us for almost two years starting in June 2020.
Through the sponsorship agreement, both companies have contributed a lot to the development of esports in Japan.
The entire team would like to express our sincere gratitude.
We wish Lenovo Japan continued growth and success.
We look forward to your continued support of SCARZ in the future.