【Apex Legends】SCARZ EUキャラクター公開!
Apex Legends部門で活躍するSCARZ EUのメンバーのキャラクター化が実現!
A new image of the members of SCARZ EU, Apex Legends team!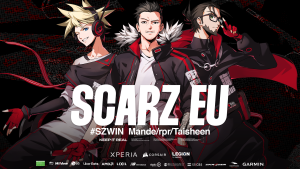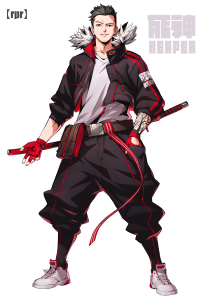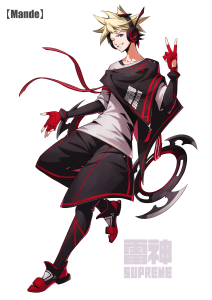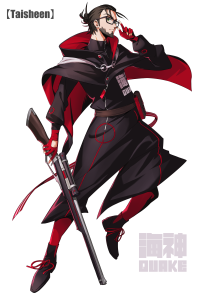 キャラクターはrpr選手の要望により、『VTuber最協決定戦 SEASON3 Ver APEX LEGENDS』のぱすてるさわー新ビジュアルを担当したユウマ様に制作していただきました!
ビジュアルデザインは選手の意見をもとに作成。
衣装はSCARZのイメージカラーである赤と黒が基調になっております。
また、既にキャラクター化されていた死神REAPERのrpr選手を元に、兄弟のように仲の良い3人を下記のようなギリシャ神話の解釈を込めて、衣装に取り入れました。
ハデス=死者の国→「死神」
今後のキャラクター展開にも乞うご期待ください!
公式キャラクターは完成いたしましたが、今後もファンの皆様が思い描く選手のキャラクターを自由に表現していただけたら幸いです。
引き続き、Apex Legends部門への温かいご支援、ご声援の程よろしくお願いいたします。
---
At rpr's request, these characters were created by Yuma, the creator of the new visuals for Pastel Sour from "VTuber Saikyo Kessen SEASON3 Ver APEX LEGENDS"!
The visual design is based on the players' feedback, and the costumes are based on SCARZ's colors, red and black.
Also, based on the already-characterized rpr, the god of death, REAPER, we incorporated the following interpretation of Greek mythology into the costumes, showing the three of them as close as brothers.
Hades = 死神 – shinigami -> God of Death
Zeus =雷神 – raijin -> God of Thunder
Poseidon = 海神 – kaijin -> God of the Sea
Please look forward to more character development in the future!
The official characters are now complete, but we hope that fans will continue to express their own images of the characters in their own styles too.
Thank you for your continued support and encouragement.