新年のご挨拶 2023年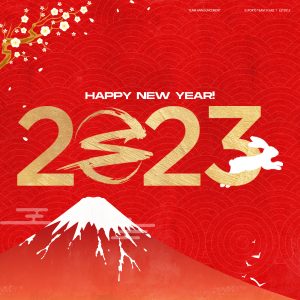 新年明けましておめでとうございます。
2022年はSCARZがアマチュア時代から数えて、10周年を迎えた記念すべき年となりました。
新型コロナウイルスでできなかったことも徐々に戻りつつあり、やりたいことができるようになってまいりました。
オンラインの場が慣れているという部分もありましたが、やはり対面で何かを進める楽しさを再認識させられた年でもありました。
そして、数多くの大会にSCARZとして出場した選手達も良い結果を沢山残してくれました。
世界へ挑戦する選手達から良い刺激を受け、新しい選手やコンテンツクリエイターの出会いにも深く感謝しております。
そして、チームとしてはJFRグループの一員となり、新たなるステージへとステップアップすることも出来ました。
まだまだこのスタートは一歩目として、これからもスタッフ一同成長を重ねてまいります。
チームと共に挑戦してくださった全ての選手、スタッフや関係者の皆様、スポンサー様、そして何よりもファンの皆様の応援や支えが私達の力となっております。
皆様と共に世界を目指せるチームとして精進してまいります。
そして、今年も皆様にとって良い一年となりますよう、心よりお祈りいたします。
本年度も何卒よろしくお願いいたします。
今年の抱負
『Next LV』
2023年は全てにおいて成長出来る年にしてまいりたいと考えております。
2022年は国内、海外においてあらゆる人との出会いがあり、様々なことを体感できた年でもございました。
まだまだ、至らぬ点などもあるかもしれませんが、着実に一歩ずつレベルアップしてまいりますので、今年もSCARZをよろしくお願いします!
#SZWIN #SZUP
#KEEP IT REAL
Team SCARZ
代表 友利 洋一
Representative TOMORI YOICHI
English:
Happy New Year!
The year 2022 marks the 10th anniversary of SCARZ since its amateur days.
We are gradually returning to what we were unable to do due to the new coronavirus, and we can now do what we want to do.
Although we are more accustomed to online venues, it was also a year that made us rediscover the joys of working on something face-to-face.
The players who represented SCARZ in many tournaments also achieved good results.
We are deeply grateful for the inspiration we received from these world-class players and the encounters we had with new players and content creators.
We also became a member of the JFR group as a team and were able to step up to a new stage.
This start is only the first step, and the entire staff will continue to grow and develop.
Our strength comes from the support and encouragement of all the players, staff, and related parties who have taken on challenges with the team, our sponsors, and most of all, our fans.
We will continue to strive to be a team that can aim for the world together with all of you.
We sincerely hope this year will be another good one for all of you.
We look forward to working with you again this year.
Aspirations for this year:
『Next LV』
We want to make 2023 a year in which we can grow in all aspects of our business.
The year 2022 was a year in which we met many people both in Japan and abroad and experienced many things.
There may still be some things that we are not up to par with, but we will steadily improve step by step, and we look forward to working with you again this year!